Date: 28 Aug 2014
Praktiker created the largest bulgarian DIY online store based on the Summer Cart platform.
Praktiker`s online shop is a great news for households across the country.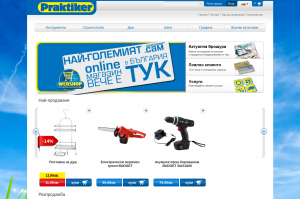 The retail chain for technical and household equipment Praktiker chose to tust the e-commerce platform Summer Cart for construction of the largest online "do it yourself" store in Bulgaria. It is now available at Praktiker-online.bg, where you can find over 5 500 products from the company`s portfolio. The store features a stylish design, user friendly interface and unique functionality made specifically for the needs of Praktiker`s customers. All products, regardless of their type and size, can be purchased with a few clicks only. The innovative online store was launched with a special 10% discount for the first 100 customers. The site also includes categories for special offers and sellout items, where you can benefit from over 300 discounted products.

Praktiker-online.bg is fully integrated with the existing data base of Praktiker, so the current clients of the company can use online their personal customer number, issued for shopping in the physical stores of the chain. Furthermore, the online store receives information about discounts and wholesale prices for different customer groups directly from the company`s business software, which explains why everything at Praktiker-online.bg is accurate and current. The store features a number of innovations to facilitate its use and improve customer shopping/service experience. Especially for Praktiker`s online shop have been developed optimizations for online search engines, so it can be easily discoverable for users who have never visited the site before.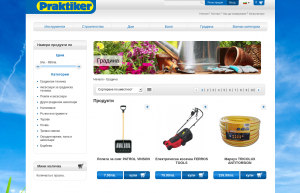 The biggest DIY online store offers several delivery options through the most trusted local carriers Speedy, Expresso and Intime, as well as point-to-point service(delivery to any Praktiker shop across the country). The store supports payments through bank transfers and debit or credit cards via virtual POS of United Bulgarian Bank.